Flow meter shelf life
Based upon research, we can now state that the shelf life of VPInstruments' flow meters, both thermal and differential pressure based, exceeds 12 months without
compromising the initial calibration accuracy. As a result:
You can stock our products for 12 months without significant drift of accuracy. Stocking our products ensures quick local delivery.
VPInstruments internal guideline is to re-calibratie flow meter products on stock when shelf life exceeds 6 months (including a safety margin of 2).
Get here our new application note on flow meter calibration, including chapter 6 about
the calibration shelf life
VP Academy extended
Check out our updated VP Academy. We included the VPFlowScope DP, Probe and Inline. You can now find everything you need to know on VPVision and all VPFlowScope flow meters.
Check it out:
https://vpacademy.vpinstruments.com. Just login with your distributor login for our website.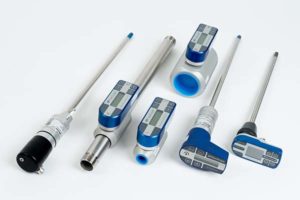 Tip: The VP Academy also features many video's. Useful to show how our products work from remote without a personal visit
VPFlowScope Probe and DP as separate brochures
The VPFlowScope insertion probe brochure is now replaced by 2 separate brochures forcthe VPFlowScope Probe and VPFlowScope DP. We added more informa+on like part numbers and start kit contents, so you have all sales information in one place. Now all models VPFlowScope have now their own brochure.
Download here the new brochures:
Other updated materials
VPFlowScope In-line brochure: we included more explicit that the flow meters can be used for industrial gasses and which ones.
Download here:
VPFlowScope DP user manual: a minor update of an installation picture to better reflect the instruction.
Download here